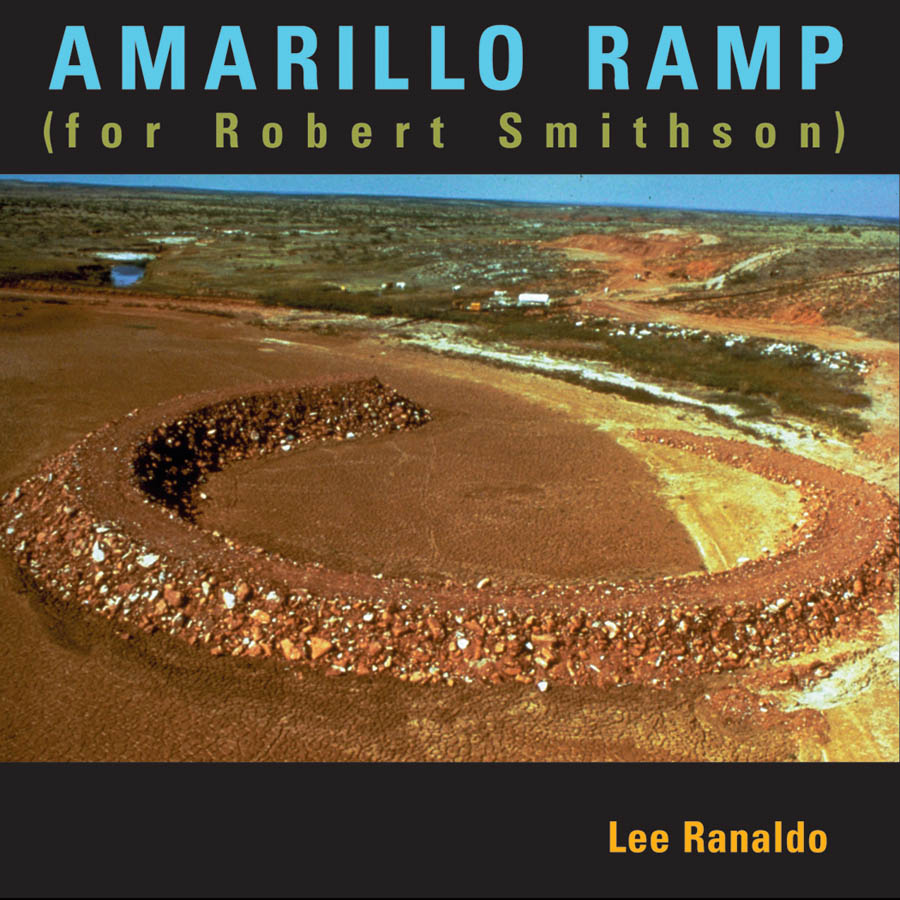 Amarillo Ramp (for Robert Smithson)
(Starlight Furniture Company - *8) CD $14.00
Sonic Youth's left-minded and soft-spoken lead guitarist wields a big stick with a solo outing of the highest sonic magnitude. The title track is a 34-minute live recording from 1994 with after-the-fact wave-shaping and spectral improvement by Rafael Toral, followed by an instrumental "Anagrama" type frolic with Steve Shelley and Thurston Moore. Plus, a couple of soundtrack excerpts and a John Lennon cover featuring the late Epic Soundtracks.

CHRISTOPH HEEMAN / JIM O'ROURKE / LEE RANALDO
Bloomington, Indiana ... Autumn
(Streamline) Used LP $12.00
Two side-long pieces from the early '90s released here for the first time in 2010. Ranaldo lends the voice and words of "Bloomington, Indiana" to O'Rourke and Heemann for a text-based collaborative electro-acoustic composition on one side, backed with a Heemann / O'Rourke piece from the Plastic Palace People era. Sealed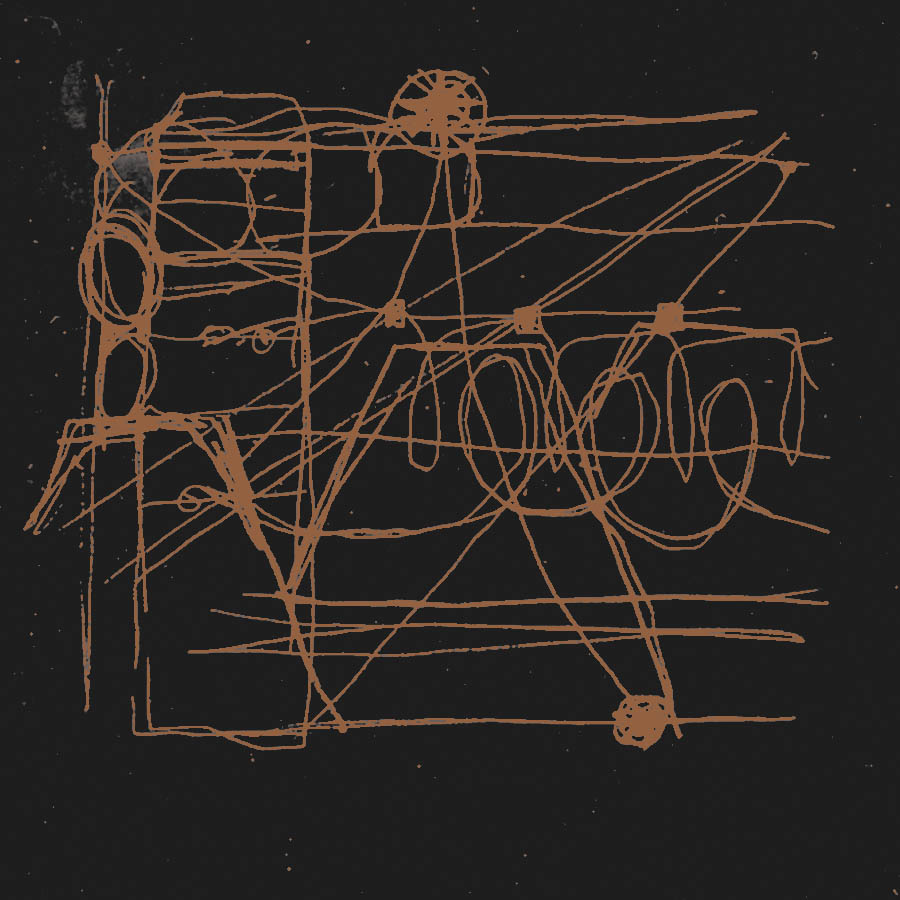 Broken Circle / Spiral Hill
(Starlight Furniture Company - *2) CD $10.00
Five early '90s tracks by one of the original lords of howling, including a Sebadoh cover. With cover art by Michael Morley (of The Dead C. and Gate), this is the flailing ultimate in rubberized, flatline wawaaarph.

Envisioning
(Knitting Factory Works) Used CD $5.00 (Out-of-stock)
Wailing, high-volume, ecstatic-noise excursions from 1995. Hooker's free-jazz drumming propels Ranaldo fluxuating guitar odysseys into the deep subconscious.

From Here To Infinity T-Shirt
([ no label ]) Used Size XL $100.00
Screen Stars. Cotton/Polyester 50/50. Black with red ink. Design by Savage Pencil. From 1980s

JEAN-MARC MONTERA / THURSTON MOORE / LEE RANALDO
Les Anges Du Péché
(Dysmusie - DYSLP1) LP $20.00 (Out-of-stock)
Side-long electric guitar duets, one by Moore and Montera recorded in New York 1997, one by Ranaldo and Montera recorded in Marseille 2010. Gatefold jacket, insert, 180g vinyl.

MICHAEL MORLEY / MY CAT IS AN ALIEN / RAMONA PONZINI / LEE RANALDO
Live @ Sensational Fix
(Starlight Furniture Company - *25) LP $15.00
As part of the 2008 exhibition Sensational Fix, with a focus on Sonic Youth's multi-disciplinary activities since 1981, My Cat Is An Alien performed live with long-time collaborator Ramona Ponzini, Michael Morley of Dead C, and Lee Ranaldo of Sonic Youth. Side B features solo pieces by each of the five members of this extemporaneous ensemble. Stills from the live footage shot by curator Roland Groenenboom appear on the color insert.

New Life After Fire (For Thom Thomson)
(Art Metropole) Used CD $8.00
The complete set from a live performance in Toronto 2001, ranging from quiet ambience to destructo wall-of-noise. Playing alongside his own experimental films, Ranaldo coaxes a wide range of sounds from his guitar while pre-recorded voices from prepared tapes float in and out of the mix. Working with a sampler and CD deck, Dyment adds bursts of noise and ambient bed-tracks. Edition of 500

The Celestial Answer
(Xeric) Used CD $5.00
Working together, the kinetic avant percussionist / poet and the indefatigable experimental guitarist are a blinding, brilliant, elemental force. Rays of white guitar noise penetrate clouds of analog synth; molten drumming blasts across free-form poetics. The dynamic is beautiful and inspired — a simple cold-fusion of intuitive interaction and boundless freedom. From 2005. With hype sticker

WILLIAM HOOKER / ZEENA PARKINS / LEE RANALDO
The Gift Of Tongues
(Knitting Factory Works) Used CD $7.50 (Out-of-stock)
Noise oriented free improv recorded live in the mid-'90s. Hooker's time-giving percussion bounces around the edges of barrage, Parkins's electrified harp induces personality trauma, while Ranaldo goes deep hypnosis with screeching guitar.