Yaguá Ovy
(Mie Music - 007) LP $10.00
Based around the Argentinean mythology of the Werewolf, or "the blue dog" that lives on the "land without evil" of Mbya-Guarani, the first collaboration by Menche and Courtis whips up primal and natural noise. Menche draws out the sound and resonances found lying in snow and rocks while Courtis bewitches pizza sauce cans and his guitar, creating this mind flaying homage to the mythical wolf.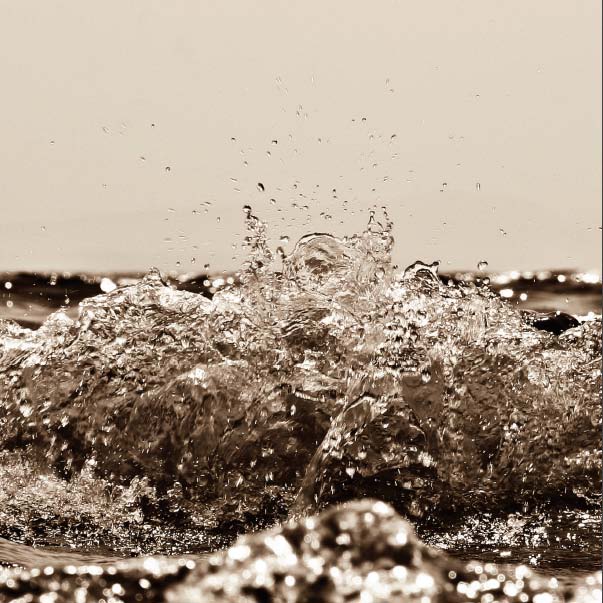 The Union | A Hem of Evening
(Mie Music - 012) 2xLP $14.00
Tom Lecky stacks and layers acoustic, electric and lap steel guitars, delivering a new kind of studio improvisation -- spontaneously made, yet feeling composed, gliding from harmonious to dissonant. MIE Music's vinyl reissue of his debut CD (Hundred Acre 2012) sweetens the deal with A Hem of Evening: six interlocking acoustic pieces that extend the structural themes of The Union's central acoustic tracks. Lecky again works with a range of overlapping improvisations and twisted melodic weavings, but here within a more naked and spare atmosphere. The Union is structured by continually stacking great density of sound and involutions, but A Hem of Evening works with a different geometry. In the words of Fluid Radio's Andy Gillham, A Hem of Evening shows "a canny ability to build meaningful musical structure from free-form composition." Includes a book of prose poems and photographs.

PART WILD HORSES MANE ON BOTH SIDES
Poisson
(Mie Music - 008) LP $10.00
"Informed by ecstatic jazz, but Poisson's roots are in pragmatic sonic experimentalism," notes Bruce Russell, "You can almost smell the witch trials in this," while Foxy Digitalis marvels at Part Wild Horses' "whirling eastern tones, primal playing and dusty, dismal grain…. [A] sludging mess, but coherent and beautiful all the same," and Volcanic Tongue can't escape Poisson's claustrophobia: "Creaking percussion and dooms of gong tone conjure … ghost galleon in distress … while mutated vocals, voids of breath and Jones's fantastic flute playing carve halos in the air." Includes "Seven Season Of Weeping," a bonus track not included on the original cassette (Rayon 2009). 180g vinyl. Edition of 500

Effigy
(Mie Music - 014) 2xLP $15.00
Recorded live in 2011 in Wisconsin (at an old yoga studio and at a decommissioned synagogue), Effigy melts layer upon layer of droning strings over never-ending harmoniums while peals of gongs ring out to mesmerizing effect -- a testament to the ancient animal-shaped effigy mounds which dot the landscape in and around Madison, Wisconsin. Edition of 500

Vent
(Mie Music - 013) LP $14.00
Tom Carter (Charalambides) and Pete Swanson (Yellow Swans) amalgamate the former's self-oscillating, power-starved shredding psychedelia with the latter's self-proclaimed "Neanderthal attempts at VU-and-Roy-Montgomery-inspired simple melodicism." In the guitar duo's unusual haze of oscillator sweeps, dying batteries, ripping solos and clean-ish two-chord backbones, we can hear a unique angle on the possibilities that "psychedelic rock" could aspire toward.

Amaranthine
(Mie Music - 009) LP $12.00
Built around layered percussion and Youngs's vocals, the asymmetrically patterned underlay is scored for drums, household objects and handheld percussion; at points scything fuzz guitar cuts through and deep synths bubble up out of nowhere before dissipating into solo shakuhachi. "Immersive and free-flowing music," says Pitchfork. Edition of 500.