Only The Sun Is Full Of Gold
(Hands In The Dark - HITD022) LP $16.75 (Out-of-stock)
A two-part journey to darker spheres led by Frenchman Vincent Caylet, from the depths of a dense, uncanny and unpredictable jungle that the sun never reaches, to unexplored territories deep under the ocean or among the highest layers of the planet (listener's choice). Having mutated Cankun's magic formula into a more mature and direct lo-fi psych dub, Caylet's instrumental opus flirts with prog, postrock and ambient electro. Edition of 500

Tense Nature
(Hands In The Dark - HITD029) LP $18.50 (Out-of-stock)
The guitarist from Disappears and Bambi Kino Duo focuses on space, minimalism and repetition, with songs built around the idea of tape loops or lock grooves, working with snippets and phrases of sound, randomly cut samples of guitar and small drum loops. The sequences and their imperfect nature build their own sort of momentum throughout twelve primarily electronic, abstract, visceral, ambient tracks. They depict a dark environment, an uncanny landscape with its own contained world. Includes free download card.

The Kyvu Tapes Vol. 1 (1990–1998)
(Hands In The Dark - HITD025) LP $16.75 (Out-of-stock)
The fruit of The Oscillation's frontman's long obsession with the possibilities offered by the electric guitar played with forks, knives, and bits of paper. Largely influenced by British psych / shoegaze scene of the time, these home recordings could be described as analogue and guitar-based ambient music or room drones — a vast auditory map of the unreal. Totally immersion-ready.

Death And Vanilla
(Hands In The Dark - HITD01) LP $20.00 (Out-of-stock)
Anders Hansson and Nilsson Marleen's first EP (Hands In The Dark 2010) reissued with three bonus tracks, new artwork, and a poster. "Crackling recordings of old seances, inexplicably exploding tea cups," muses Joakim Norling, "The supernatural is an important factor for … [t]he Malmö-based duo [as well as zombie films, sci-fi, Krautrock], library music, electronic pioneers and the golden age of analog synths…."

Work
(Hands In The Dark - HITD027) LP $16.25 (Out-of-stock)
De-tuned and home-made guitars form basic song structures; found objects, machinery, agricultural equipment and construction materials intermingle with field recordings of a remote farm in the French countryside (percussion from the bottom of a silage tank, village church bells, feedback loops of the ambient sound from the surrounding farm buildings). Charles Hayward (This Heat, Camberwell Now, etc.) describes the sound of the London-based group — Joseph Rafferty, David Moran, Sasha Evans and Lawrence Dodd — as "monochromatic surliness slowly warming up to a barely controlled anger, hypnotic and building from the simplest elements." Includes free download. Edition of 500
Listen to "Docile Body" here: https://soundcloud.com/hitd-3/housewives-docile-body

Southern Lights
(Hands In The Dark) LP $14.00 (Out-of-stock)
Escapist tropical futurism by Olivier Scalia, whose five lengthy compositions, recorded in Marseille, meander through the mind's private lagoons and get lost in the glisten of sunlight refracting off the sloshing, choppy waves. The perfect soundtrack to post-summer spleen under the threatening, cloudy September sky.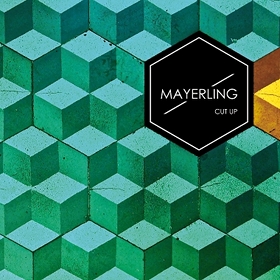 Cut Up
(Hands In The Dark - HITD018) CDR $10.00 (Out-of-stock)
The debut album by Sylvain Bombled, guitarists Boris Magnin and Jean-François Pauvros, and cello-player Sebastien Lemporte combines minimal dream-pop, downtempo and Kosmische. Edition of 200

Monographic
(Hands In The Dark - HITD028) CD $12.75 (Out-of-stock)
(Hands In The Dark - HITD028) LP $18.75 (Out-of-stock)
Dirty and distorted rock by multi-instrumentalist and producer Demian Castellanos with Valentina Magaletti on drums. Fuzzed up guitars are layered into a maelstrom of sound; kinetic drums push the searing vocals to new levels of intensity.
Listen to "Truth In Reverse" here: https://soundcloud.com/hitd-3/the-oscillation-truth-in-reverse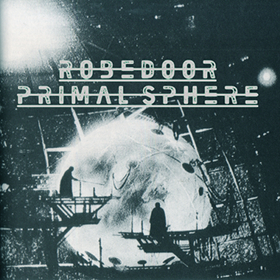 Primal Sphere
(Hands In The Dark) LP $20.00 (Out-of-stock)
Four long, dense, hazy tracks by Los Angeles-based psych dub-drone experimental duo -- a gritty soundtrack to a post-apocalypse trance vision, an intentional regression from the future, ripping up rock roots in order to regain a grip on the ragged sound of drone. Includes free download card.

Futura Grotesk
(Hands In The Dark - HITD023) LP $16.25 (Out-of-stock)
Minimalist compositions by former members of The Oscillation, Shit N Shine, Neon Neon, Raime, Voice Of Seven Thunders, Luke Roberts. Darkly psychedelic, elusive and deeply imbued with curiously unsettled images. Includes download coupon. Edition of 500.

Familiar Obstacles
(Hands In The Dark - HITD026) LP $16.75 (Out-of-stock)
Valentina Magaletti and Tom Relleen's sprawling assemblage of twenty-eight feverishly divergent compositions from an unconscious interzone, fusing studio experiments, field recordings, and tonal spectra into something that by turns resembles musique concrete, imaginary soundtrack and library music. Edition of 600.
Listen to an excerpt from Side A here: https://soundcloud.com/hitd-3/tomaga-familiar-obstacles-side-a-excerpt

The Shape Of The Dance
(Hands In The Dark - HITD030) LP $18.75 (Out-of-stock)
The instrumental, experimental tracks by this London-based duo are mainly improvised, evoking the freshness and diversity of the band's impressive live performances. Spiralling polyrhythmic percussion performed with a range of materials, vibraphone, frenetic bass, organ and oscillators, all are complicit in a strange dervish-like swirl, striking a minimalist yet accessible tone. With Rick Tomlinson and Blutwurst.