Maschinenwerk
(Charnel Music) Used CD $10.00
Powerful machine-noise sounds from 1996 supplied by Cock ESP and de-composed by Aube. Letterpress jacket. Edition of 1000.

Ruins-Hatoba
(Charnel Music) Used CD $10.00 (Out-of-stock)
Frantic punk meets grunting sound poetry, lunatic psych, and cut-and-paste prog rock on this early '90s collaboration by Masuda Ryuichi and Yoshida Tatsuya of Ruins, and Omoide Hatoba's Atsushi Tsuyama, Chu Hasegawa, and Seiichi Yamamoto.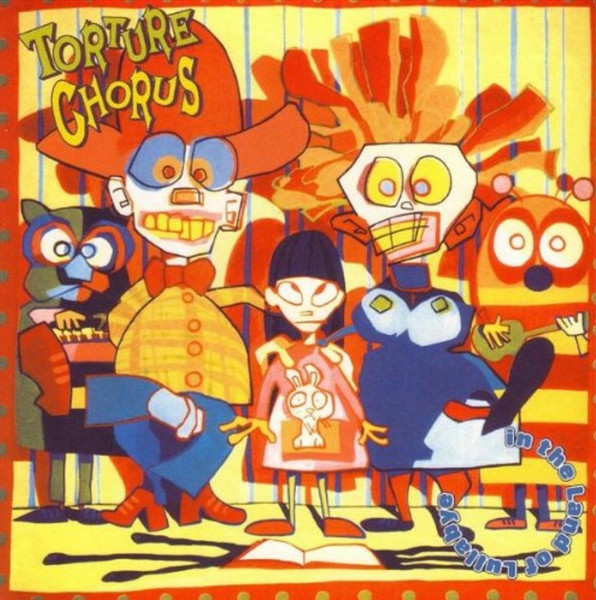 In The Land of the Lullabye
(Charnel Music) Used CD $3.00
Electronic comedy from the early 1990s by Clam Lynch and Stephen Holman's shock theater duo, who performed a series of shows in Japan as part of the Alchemism '92 Anniversary Tour. Three live tracks from that tour with guests Hiroshi Hasagawa (Astro, C.C.C.C.) and Sam Lohman (Matta Gawa, Nimrod), and the studio work leading up to it.

Land Of The Rising Noise
(Charnel Music) Used CD $10.00
1993 comp with tracks by Omoide Hatoba, Agencement, Dissecting Table, Aube, Children Coup d'Etat, DMV, Angel'in Heavy Syrup, Merzbow, Tokyo Dowzer, CCCC, Hijo Kaidan, Keiji Haino