Ambi-End
(Napalmed) Used CDR $3.00
Dark ambient exercise disc from from 2004 by Radek Kopel

Crash Of The Titans
(Merciless Core) Used CD $6.00
Thirty-five minutes each. Harsh electronics by Merzbow, and merciless factory metal field recordings with added analog effects by Napalmed. Blue-disc edition of 500 from 2001.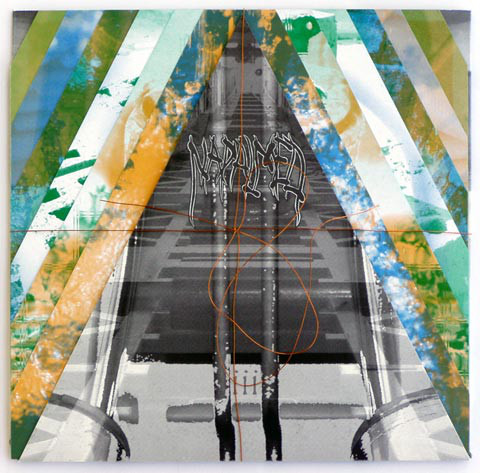 Komblex
(Napalmed) Used CD $5.00
Eastern European noisecore from 2001 with a devoted scrounger's aesthetic. Old equipment, garbage, junk and things discarded (metal, wood, glass, plastics, paper), prepared electronics, various microphones, tape deck, pedal effectors, drum module, mini disc, samples, turntable. Disc is mounted in golden paper in an oversized plastic bag


Mixes II. + III.
(Altsphere) Used CDR $3.00
This is not a remix album per se. It is more an album of originals which happens to contain several short, heavily manipulated samples from the band. From 2003

Never Mind The MSBR, Here's The Napalmed
(Sheer) Used CD $5.00
The 2002 debut by Radek Kopel's harsh noise quartet in all its horrendous glory: two tracks, seventy-two minutes of metal junk, iron scrap, mix board, mutated acoustic and metal guitars, CD samples and pedal effects, household objects, demented screams.