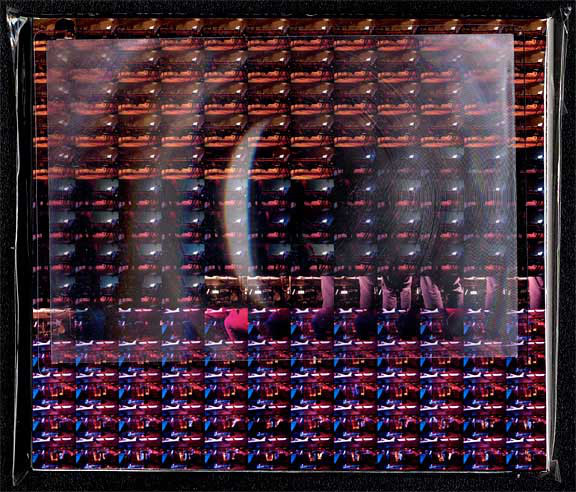 GREG KELLEY / JASON LESCALLEET
Conversations
(Glistening Examples - GLEX1402) CD $12.00
Anticipated second collaboration by tape maestro and interstellar trumpet-biter, who map unexplored regions of free improv. Matthew Revert's video for "A Frank Discussion" is here: http://youtu.be/1-zXFx78ON8

Graveside Doles
(Ultra Eczema) LP $18.00
Heavy free improv / noise from 2006, recorded via mail, full of damaged trumpets, ice-cold acoustic metal scraping, and distant drums. Edition of 400.

Nmperign
(Selektion - SHS 009 ) Used CD $5.00 (Out-of-stock)
"At low volume, there doesn't seem to be much going on at all in this 2011 recording, but pay attention and a whole micro-world of nervous flutterings, clickings, and half-muffled yelps comes into focus (along with various strands of ambient noise picked up by ultra-sensitive microphones: passing cars, amp hums, even a low-flying aircraft). Rainey and Kelley know each other's moves very well, and when things get busy, the result is as exciting as a martial arts bout." With ten-page booklet.

CHRIS CORSANO / PAUL FLAHERTY / GREG KELLEY
Sannyasi
(Wet Paint Music - 3001) CD $10.00
Seven bursts of careful yet flamboyant free improvisation from 2002. Trumpeter Kelley blasts fast, high-register, staccato lines in contrast to Flaherty's alto and tenor playing, which is less frantic than on The Hated Music. Similar feel, though: intense splashes of bombast sit next to pensive passages, pushing and pulling, jumping moods quickly and logically.

Trumpet
(Meniscus - MNSCS 009 ) CD $7.50
In which the Nmperign trumpeter transforms an instrument which has remained static since the 19th century into a claxon or a rhythm machine. Buzz saw tones, foghorn reverberations, lip kisses, wind tunnel trills and the sounds of rubbing and crunching metal appear, as do passages that could be a small fire being lit, a dental hygienist at work or a locomotive leaving a station. Air forced through the valves at different speeds, velocities and intensity makes up the longest track, which extends a note -- and its echoes --through lip vibrations and throat whistles.

GREG KELLEY / KEITH FULLERTON WHITMAN
Yearlong
(Carpark) Used CD $3.00 (Out-of-stock)
Nearly 18 hours of live audio recording from 2001-02 whittled down to a 45-minute "astonishing, constantly evolving pool of noises and textures, considerably freer and more dissonant than what one associates with either performer. The opening track immediately thrusts the listener into an inhospitable electronic dust-bowl, with loose, jarring fragments of sound flying from every direction. Other tracks are studded with random, percussive scraps that stubbornly refuse to assemble themselves into recognizable rhythms. Elsewhere, snatches of piano or orchestral samples briefly bubble and surface before being dashed against the duo's rugged electronic coastline. The most vibrantly constructed piece, recorded at the 2002 Impakt festival in Holland, finds the two sounding as if they are conducting a distant symphony from within a gentle meteor shower."