Absence of Essence
(Arbor - ARBOR99) 2x7-inch $10.00
Heavy synthesizer work reminiscent of the crushing mass of early industrial music, Absence of Essence consumes the air around it with heavy vibrations and total deprivation. Four tracks rip holes through the sonic barriers, loud and powerful with entrancing subtleties and discreet builds. The nature of the seven-inch format yields succinct and unwavering compositions. One platter is white vinyl, the other one's black. Edition of 400.

Adult Life
(No Fun) Used CD $5.00
Venturing closer to austere, experimental electronics, Giffoni's thick band of oscillations from 2008 is underscored by a rhythmic pulse. Rising and falling sweeps, dusty switches, and a block-by-block composition style that mesmerizes the listener before catching him or her off-guard with a sudden change. Sealed

Claustrophobic Wreck
(Ultra Eczema - UE75) LP $28.00 (Out-of-stock)
In a small wooden cabin between New York and Detroit, without food, the tap water nonpotable, the eating of one another's intestines the final enjoyable possibility -- these are the conditions surrounding the thick throbbing of two synthesizers bubbling up from hungry bowels, fighting their way to better times. Dark, gnarly and industrial, classic heavy synth waves, rhythmic madness and electronic sadness. Collage sleeve by Dennis Tyfus, 300 copies.

Lift
(Spring Press - SP10) Used LP $7.50
Primordial dance music comprised of pulsating analog rhythms and austere waves of mechanical tones. With beginnings in laptop electronics, this synth maverick focuses on analog synthesizers and modular manipulation. "By stripping back his music to its barest essentials … over four concise tracks," explains cookbook periodical The Wire, Giffoni uses the "synthesizer as a grimy, mud-encrusted machine whose function is [a dystopic] soundtrack." Clear vinyl. Edition of 250.

No Sense Of Reality
(Spring Press - SP18) 10-inch (lathe cut) $20.00 (Out-of-stock)
Random, static electronics dedicated to New York City. Edition of 70.



Severance
(Hospital - HOS254) CD $13.50
(Hospital - HOS254) Used CD $8.00
No Fun's Giffoni defines his signature with compositional electronic music that melds analog drone with tonality of the past expressions and a collision of minimalist sequencer details on a pure electronic landscape.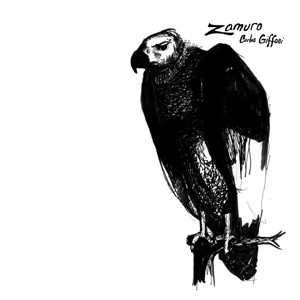 Zamuro
(Important) Used CD $5.00
Side A on this LP is a live realization of solo composition piece for portable synth and analog filter recorded at the Compound in San Francisco in 2006. One Side B is a studio piece recorded live on a much larger modular synth, based around the same theme, but with structural and tonal variations not in the original composition. Pure psychedelic electronic music.