AARON DILLOWAY / ROBERT TURMAN
Blizzard
(Hanson - HN211) CD $12.00 (Out-of-stock)
Total misery by Robert Turman (ex-NON, Z.O. Voider) and a former Wolf Eye, recorded in January 2009 during a horrible Ohio snowstorm. Dilloway on synthesizer and tape delays, Turman on tapes and effects, both frozen and stuck in the snow. Very minimal, very slow, very cold.

Chain Balled
(Turgid Animal - TA396) 7-inch $8.10 (Out-of-stock)
Two tracks of the dirty, pure tape manipulation and looping hell by ex-Wolf Eyes Aaron Dilloway. Full color covers (similar to the "Chain Shot" LP artwork). Edition 500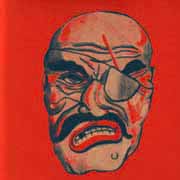 Chain Shot
(Hanson - HN209) CD $11.25 (Out-of-stock)
(Throne Heap - THS01) LP $18.75 (Out-of-stock)
This new platter by Padre Dilloway (ex-Wolf Eyes, ex-Couch) was seemingly recorded by tape heads dusted in ancient kitty litter. Decode the messages embedded in his relaxed weirdness (the looped tapes provide the pacing) if it's revelations about woodpecker attacks and/or butter churning you seek. With a dash of thighbone horn wail here and there, and the use of homemade mixers and loop machines from 1943, this platter teeters on a restless energy ocean, while an MSG-ridden hiss crawls within its rotten grooves.
CD version contains a 28-minute bonus track.

Corpse On Horseback
(Ergot - ER001) LP $17.00 (Out-of-stock)
Ultra-crude eight-track tape junk metal loops previously released on cassette (Hanson 2003). Gold vinyl. Edition of 500.

AARON DILLOWAY / DYLAN NYOUKIS
Dropout Elements
(Chocolate Monk - CHOC.328) Cassette $8.00 (Out-of-stock)
(Chocolate Monk - CHOC.328) CDR $7.00 (Out-of-stock)
Dilloway turns tapes of Nyoukis singing, playing violin, pogo stick and other junk into four tracks of heavy loop madness. Saltier than a mumified German sailor. Edition of 50

Face Mask
(Turgid Animal - TA396) 7-inch $15.00 (Out-of-print)
EP released for the Dilloway / Nate Young UK tour in the spring of 2009. More looping hell recorded in a hotel room in Brighton after the Colour Out Of Space Festival. Edition of 100

Hong Chulki + Aaron Dilloway
(Idiopathic - IR001) Cassette $6.75 (Out-of-stock)
Dilloway's characteristic fits of tape swirls and Chulki's poised turntable outbursts complement and clatter against each other effortlessly. In this live recording made in Oberlin, Ohio, subtle ambient fields and crumbling melodies grow into peaks of rattling chaos. C40

I Drink Your Skin
(Hanson - HN260) CD $12.00 (Out-of-stock)
Dilloway messes with Renaissance and noise 8-track loops, Drumm spills coffee on a mini-disc. One track by each using sound sources by the other. "A major convergence of two of the most relevant midwestern freenoise artists of the day," declares Earpeace, "Get it or you suck. You suck anyway." Previously released on cassette by American Tapes in 2001. Edition of 500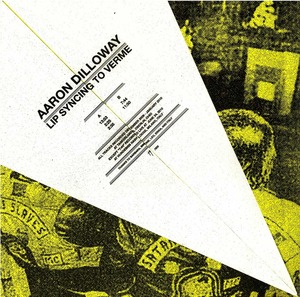 Lip Syncing to Verme
(Hundebiss - H009) LP $27.00
Aaron Dilloway here is as fluid and cinematic as a slow motion Stan Brakhage on K. After the monumental Chain Shot LP (Throne Heap 2007 / Hanson 2009) and furious live activity, The Mad Taper of Oberlin dives into a buzzy ocean of muddy water loops south of heaven, where you might as well crawl like the creepy worm you are. Unique folded artwork. Edition of 500.

LUCRECIA DALT / AARON DILLOWAY
Lucy & Aaron
(Hanson) LP $20.00 (Out-of-stock)
Get ready to examine your consciousness, seeker, as this righteous duo pushes you to focus clearly on whatever thoughts happen to arise in the moment. Dalt and Dilloway's repetition builds tension rather than hypnotizes; their minimal palette mimics incidental sounds from every day life while their expertise at blending them with alien electronics renders the familiar inscrutable.

Modern Jester
(Hanson - HN250) 2xLP $24.00 (Out-of-stock)
(Hanson - HN250) CD $13.00 (Out-of-stock)
With the exception of "Eight Cut Scars," this is completely different from the cassette of the same name, though every second does contain subliminal messages (some things are just too good to let go of). "Hyper-focused [and] monolithic," according to All Music Guide, "harrowing, but strangely beautiful," while East Village Radio describes it as hallucinatory and sprawling. LP in silkscreened gatefold jacket, edition of 500. CD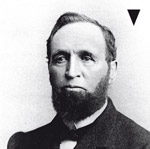 Stomach Pump
(Von Archives - VON012) 7-inch $13.75 (Out-of-stock)
A drilling experience, described as "a stomach pump connected to a drill brain, wired to your balls, and plugged to your PA." Edition of 300

The Beauty Bath
(Hanson - HN270) LP picture disc $22.00 (Out-of-stock)
Reissue of limited edition LP (Rockatansky 2013), about half of which is different and reworked material. Our friends at Volcanic Tongue described the original edition thus: "[L]ow-level battlefield tectonics and the sound of smeared and tortured magnetic tape [comes] over like a rusty, industrial-scale take on classic 20th century minimalism. Some of Dilloway's most barbarously vacated drone work here, with intense low-level fireworks reduced to inchoate shadow plays and rolling, planetary scale hypnotics. Then there are moments of glissing, echoing metal tones coming out of silence, suddenly morphing into sad feedback chorales à la Eliane Radigue's early workings but with a crude, lonely aspect that is extremely affecting." Includes download card. Edition 500 copies.